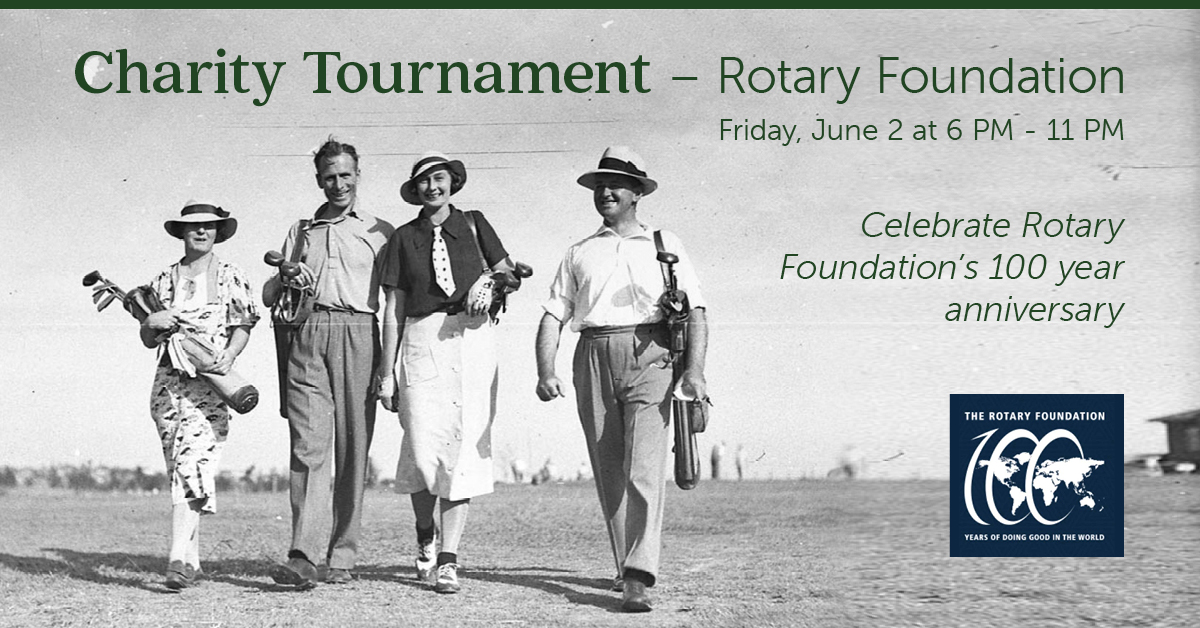 FarAway Greens is proud to host Rotary Foundation Charity Tournament

To celebrate Rotary Foundation's 100 year anniversary, Rotary Burlington North will be hosting a 9-hole Indoor Golf tournament at FarAway Greens on June 2nd at 6pm. Golfers are capped to 24 (or 6 foursomes), but space for spectators is unlimited! Excited? So are we!
Friday, June 2, 2017

Time: 6:00pm to 11:00pm
Entry:
$60/golfer or $240/foursome
Pitcher of beer for each foursome included
Pizza for each foursome included
Option – $5/mulligan to buy
But wait, there's more! HD Golf with FarAway Greens has collectively agreed to match every dollar raised from registration of golfers.
What if you just like to watch? You can! As the goal is fellowship and to celebrate the 100th anniversary, spectators are welcome to come out for a beverage or two and have some fun. As a thank you, FarAway Greens will also donate $1 from every beer, wine or mixed drink to the event!
Please contact Gil or Jasmina Garbus to register your team today! Email them at golf@farawaygreens.ca