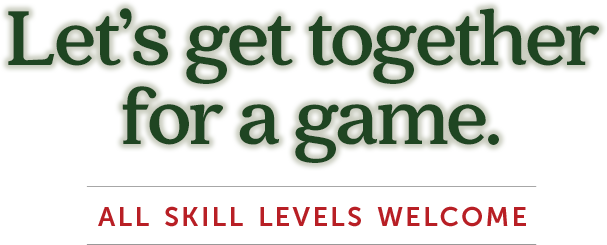 Grab some friends,
make some new ones.
Join a League.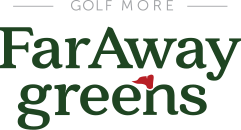 If you've never joined
an indoor golf league,
this is your season!
It's the perfect excuse to get out of the house, escape the doldrums of winter and tune up your Spring game. After all, nothing keeps your game sharp like a little friendly competition.
Each week we supply 9 holes on one of the world's best courses. You supply the conviction. Together we offer an extraordinary golf league experience. Space is limited, don't miss out!
When's the next league start?
Men's Fall League is Tuesday nights starting Oct 17th at 6:30pm.
Women's Fall League is Monday nights starting Oct 16th at 6:30pm.
Leagues run Fall and Winter. Join our e-Club and get exclusive early access and notification.
How Much Does it Cost?
$270 (incl. tax) for 10 weeks of league play*
*Pricing and league duration subject to change.
What are the Rules?
Leagues will be stroke play with handicaps and points allocated each week based on players net score.
Week 1 will be used to play and establish a handicap. Handicaps will be adjusted weekly.
A portion of league fees will be allocated to a weekly "closest to the pin" competition and to a season-end prize pool.
Putting set at 6 foot gimme range.
 REGISTER FOR A LEAGUE NOW: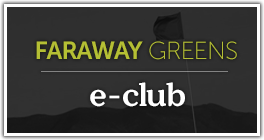 Sign Up Now
for FarAway Greens Club News, Promotions, and Upcoming Events