Play Over
28
World renowned &
Challenging courses
Delivered in
2,500,000
PIXEL HIGH DEFINITION WITH AN
EASY TO USE INTERFACE
So you can GolF ALMOST
365
days (or Evenings!) a year
IN comfort & close to home
Faraway GreenS PUTS THE
world of golf at your fingertips
Up for a challenge?
FarAway Greens allows you to play some of the world's best courses from right here in Burlington.
28 international courses
VIEW ALL
Walk up and walk on
FarAway Greens allows golfers the ease to play courses they fondly remember or have always dreamed of playing.
Got a golf vacation planned and want to familiarize yourself with a course or two before you leave? Come on in. Our easy to use simulators allow complete flexibility to enjoy full rounds or practice specific holes of your choosing.
More info in our FAQs
Become a Member
No More Guess Work
Our state-of-the-art system measures all critical ball and club parameters including: ball speed, swing path, club speed, launch angle, club face angle, ball spin and spin axis at high accuracy.
With immediate feedback and accurate data you can elevate your game to a whole new level. No more guessing.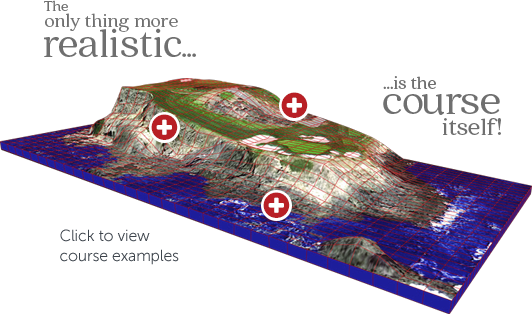 The Real Deal
With our state of the art simulators, there ARE no compromises. There are no shortcuts.
Revolutionary image processing software combines high-resolution digital images, satellite data and geophysical data into 3D models with incredible accuracy and realism.
FarAway Greens really is a Game Changer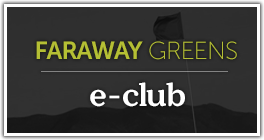 Sign Up Now
for FarAway Greens Member Rewards, Savings, and Club news.